Lotus Sports Club
Netherlands & Cambodia, 2022
A documentary about identity, family, growing up in Cambodia, and, last but not least, football. 
Breaking news:
Lotus Sports Club team made it t0 the Gay Games Hong Kong , November 2023
Gratitude fills our hearts as we reflect on Lotus Sports Club's incredible journey to the Hong Kong Gay Games 2023. It was a once-in-a-lifetime experience that left us with unforgettable memories and a deep sense of appreciation. A huge thank you to the organisers and sponsors who made this event and our journey to Hong Kong possible! Your support made the event a celebration of the unity, diversity, inclusion and strength of the LGBTQ+ community. To be surrounded by such incredible LGBTQ+ people, athletes and allies was nothing short of amazing. The love, acceptance, solidarity and appreciation we felt during these Games will stay with us forever. What we are taking home from this incredible experience is a treasure trove of moments that we will cherish forever. To all those who participated, organised, sponsored and supported us and the other athletes, THANK YOU! Here we celebrate love, inclusivity and the power of sport to unite us all.
17 October 2023 AWARD WINNING
At the MIPCOM Diversify TV Awards 2023 in Cannes, Lotus Sports Club won the award for "Best Representation of LGBTQIA+ Non-Scripted"! Let us continue to champion diversity and inclusion, and may this award serve as a symbol of our commitment to shine a light on LGBTQ+ stories that deserve to be heard. Thank you all for your incredible support, and here's to a brighter, more inclusive future in the world of media and storytelling! With immense gratitude and pride, Tom, Vanna and Robert.
---
Upcoming FESTIVALS and SCREENINGS:  
And more to follow soon …. Film Festivals in 2024 will be scheduled soon.
---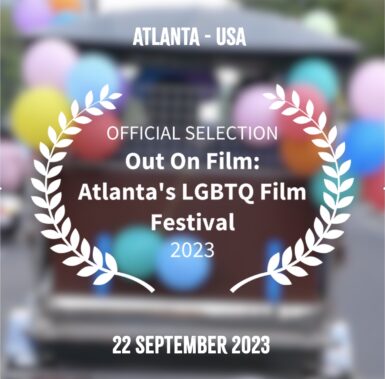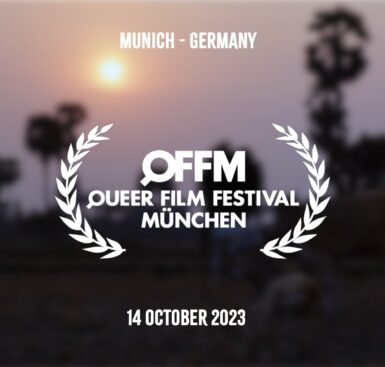 ---
Previously screened at:
8 until 17 November // Bajo Nuestra Piel International Film Festival on Human Rights – Bolivia
12 november // NP2O KRO/NCRV Dutch national television – the Netherlands Press release (in Dutch) KRO:NCRV:DOHN
2&7 November 2023 // Queersicht – LGBTIAQ+ Film Festival Bern – Switzerland
26 and 28 October 2023  @mixcph in Copenhagen, Denmark. We have been nominated for the Lili Award for Best Documentary.
22 October // Hamburg International Queer Film Festival, Germany
16 October 2023 // Diversify TV Awards Ceremony MIPCOMP Cannes – France. Winner of the MIPCOM CANNES Diversify TV AWARD, category LGBTQIA+ non-scripted.
14 October Screening  @qffmmuenchen film festival in Munich, Germany.
11 October 2023 // Asian Queer Festival – Grüner Salon" Rosa-Lusemburh-Platz 2, Berlin
30th of September and on the 1st of October // Nuremberg, Germany. Nuremberg Human Rights Film Festival
29 September // Big Eddy Film Festival, Narrowsburg, NY, USA
22 September until 2 October // Atlanta, Georgia, USA, Atlanta's LGBTQ+ Film Festival.
14 September 2023// @pridefullfilm, USA, the New York City-based film festival by and for Queer and Trans People of Color (QTPOC). With Q&A on September 14th at 8pm EDT.

29 August 2023 // LantarenVenster's Queer Cinema – Rotterdam – Netherlands
13 July 2023 // Asian Summer Film Festival Vic 2023 – Spain

22 July 2023 // The Offside Project – Leeds – UK 

7 -9 July 2023, 23rd Korea Queer Film Festival (KQFF) in Seoul
29 June 2023, 5.30 pm. Screening at SEA Junction, 4th floor, Bangkok Art & Cultural Centre BACC, Bangkok, Thailand.
21 June 2023. Sheffield in the U.K. @ Showroom Cinema
17 June 2023 at 4 pm. Institute Français Cambodia, Phnom Penh.
9 June 2023 at 6 pm.  Screening @bophanacenter Phnom Penh – Cambodia + Q&A
9 June 2023. Screening at U.S. Embassy in Phnom Penh Cambodia + Q&A
4 June 2023, Sofia, Bulgaria, Sofia Pride Film Fest SPFF.
25 – 28 May 2023  @outloudpiqff film festival in Pune, India. Winner Best Feature film.
 20 May 2023 // TranScreen 2023 – Amsterdam Transgender Film Festival – The Netherlands. 3rd Place Winner Audience Award
15 May 2023 // @Legend Cinema – Siem Reap – The Heritage Walk, Pride Week – Cambodia
23 April 2023 // Queer East Film Festival, @BerthaDocHouse, London – U.K. + Q&A
20 April 2023 // Queer Gestreift, Konstanz – Germany
30 March 2023 // Battambang – Cambodia
24 and 30 March 2023 // De Roze Filmdagen Amsterdam – Netherland + Q&A Winner Audience Award Best Documentary Film
19 March 2023 // BFI FLARE – London LGBTQIA+ Film Festival.
15 March 2023 // 21st International Film Festival and Forum on Human Rights – Geneva, Switzerland.
9 and 12 March 2023 at Human International Documentary Film Festival – Oslo – Norway
On Demand till 5th of March – Mardi Gras LGBTQ+ Film Festival – Sydney – Australia.
16 February 2023 // LGBTQ+ Movie Night // The Embassy of the Kingdom of the Netherlands – Bangkok – Thailand.
14 February 2023 // Broadcast on TVK – National Television of Cambodia
BBK DOC – Bangkok International Documentary Awards Festival – Official Selection 2022 Winner Best Documentary about LGBTQ+ Subject
38th Ljubljana LGBT Film Festival – Official Selection 2022
15th This Human World – International Human Rights Film Festival – Official Selection 2022
17th Tel Aviv International LGBTQ+ Film Festival – Official Selection 2022 – "Honorable Mention Documentary Film"
27th Seattle Queer Film Festival – Official Selection 2022
34th NewFest – New York LGBTQ+ Film Festival – Official Selection 2022 (North-American Premiere)
32nd Oslo/Fusion Film Festival – Official Selection 2022 (European Premiere)
33rd Hong Kong Lesbian and Gay Film Festival – Official Selection 2022 (International Premiere)
11th Cambodia International Film Festival – Official Selection 2022 (World Premiere)
---
"Beautiful and uplifting—you'll really go on a journey—Lotus Sports Club is filled with charm and humanity."
Chad Armstrong – The Queer Review
"A deeply euphoric film about the formation of identity, family, and acceptance."
William Dishon – Queer Screen Screening
---
On the 14th of February 2023,  LOTUS SPORTS CLUB was broadcast on TVK – National Television of Cambodia. What a milestone for the Cambodian LGBTQ+ community! And the fact that the documentary was screened on Valentine's Day makes it even more significant! We are so grateful to everyone that has made this broadcast possible: from his Excellency, Mr. Khieu Kanharith, Minister of Information, to TVK – National Television of Cambodia, from Pa Vann, Leak and Amas to RoCK, its team and everyone else who has believed in the film.
Thank you for helping sharing a message of love, inclusion, and the power of believing in yourself!!
---
Do you want to support the Lotus Sports Club and its members?
Scan the QR code below or click the link ➡️ and find out how (in partnership with share-doc.org)
---
World Premiere at the 11th Cambodia international Film Festival.
Following the World Premiere of Lotus Sports Club on June, 29th 2022 at the 11th Cambodia international Film Festival, please find below some pictures of such an happy summer day in Phnom Penh!
Thank you again Pa Vann, Sophorn, Leak and Amas for your generosity and kindness in sharing your lives with the world, we are forever grateful for it!
Thank you RoCK and your community of amazing and passionate activists, you are incredible and we are so honoured of having had you by our side!
Thank you to everyone who has contributed and supported this project over the years. We couldn't have made it without you!
Finally, thank you to the 11th Cambodia international Film Festival for inviting us to present the film in such a prestigious event.
We hope this is going to be the first of a long series of screenings around the world.
We will be sharing future screening dates details here, as soon as they are confirmed.
Stay tuned and thank you again!!
---
---
● About Lotus Sports Club ●
Storyline 
Shot in Cambodia over 5 years, Lotus Sports Club, is an inspiring coming-of-age story that centres around Leak, a teenage trans man who plays football in the under-21s women's team of Kampong Chhnang, and Pa Vann, the coach and father-figure to Leak and other LGBTQ+ players on the team.
61-year-old Pa Vann established the football team in 2009 to encourage solidarity among straight, lesbian and gender-diverse players. He also opened his home to the more vulnerable often homeless teenagers, including Leak, thus providing these LGBTQ+ players a safe place to be themselves.
After living with Pa Vann for many years, Leak, driven by the pressure to make more money for his family and forced off the football team because of his age, takes the heart-breaking decision to move to Cambodia's capital, Phnom Penh, leaving behind the one person he has loved the most.
The Lotus Sports Club Football Team
---
The Documentary Genesis 
The Lotus Sports Club documentary project originated in 2015 when Cambodian documentary filmmaker Vanna Hem, Cambodian NGO Rainbow Community Kampuchea (RoCK), and Robert Witlox, founder of Dutch NGO Document Our History Now, decided to join forces for a new project about LGBTQ+ communities in rural Cambodia. The story of coach Pa Vann and of the football team in Kampong Chhnang captured everyone's attention due to its unique elements and the determination and dedication of its founder Pa Vann. Vanna established, since the beginning, a trustful relationship with all of the subjects of the film and was welcomed in the house where Pa Vann, his wife Sophorn, and Leak and Amas (two of the gender-diverse players of the team), all lived together. In 2017 Tommaso Colognese, who had met Vanna in 2015 in Cambodia while both working on Angelina Jolie's Netflix production "First They Killed My Father", joined the production team as co-director and co-producer. After a new period of filming (Dec17-Mar19), in the summer of 2019, the team run a successful Kickstarter campaign in order to raise the funds necessary for the post production of the movie. Once the transcribing process was completed, in January 2020 the team started editing the film . Because of the Covid pandemic, the editing and post production process was delayed several times over the coming two years but the film was finally completed in April 2022.
Directors Tommaso Colognese, Vanna Hem and Pa Vann posing with the new LSC sign.
Team member Amas and co-director Vanna Hem
---
Supporting the Lotus Sports Club
The Lotus Sports Club and its members will benefit from the visibility and recognition opportunities that this film will provide them. Our goal is that through this film the team will get connected to more organisations that are willing to support it on the long term. Pa Vann has expressed in many occasions his wish to have a visiting foreign coach coming to Cambodia and training the players. The players would love instead to be able to play abroad. We want to make sure that these wishes can become a reality and want to create a fund for the club, supporting study wishes of the team members and material support to the Lotus Sports Club and its members.  
The Lotus Sports Club football team in Kampong Chhnang
---
LGBTQ+ Community in Cambodia
In Cambodia LGBTQ+ people still face discrimination from their families, community, and society. They can face stigma if they "come out" and live openly. LGBTQ+ individuals are restrained to limited economic opportunities and in order to acquire access to work, often they need to hide their sexuality and gender identity. Such contextual circumstances affects LGBTQ+ people in their road to self-acceptance.

However things are evolving fast in Cambodia: step by step, the social and public climate seems to be changing, and moving in a positive direction for LGBTQ+ people, despite the challenging political and human rights situation. A new generation of young LGBTQ+ people is not afraid to bring their stories and fight for acceptance into the public domain. Emerging activists and organizations need more support and communication tools, so they can serve as role models for others in the same situation. This will enable the community (like RoCK and the Lotus Sport Club themselves) to better communicate with the general public, where unawareness and ignorance about the diversity among the LGBTQ+ group is still prevalent.

Lotus Sports Club will bring empowering stories about the LGBTQ+ community to the general public in Cambodia and beyond. Such positive insight in diversity and tolerance will be essential in giving Cambodian society a better understanding of this minority group and help fighting any discrimination towards it. With Lotus Sports Club, the Cambodian LGBTQ+ community will have an important tool for instilling self-acceptance, generating discussions, breaking down barriers among their members and displaying positive role models to be inspired by.
---
RoCK – Rainbow Community Kampuchea 
Cambodian LGBTQ+ organization RoCK has been closely involved in the project from the start. During the post-production phase RoCK worked closely with us, ensuring that the content of the film, its translations, and narrative choices were respectful and faithful of the community and of the subjects involved. RoCK's involvement is also essential in making sure that the film and its important subjects will be able to reach a bigger audience in Cambodia than the LGBTQ+ crowd only.
---
The Creative and Production Team:
Producer/Writer/Director: Vanna Hem
Born in 1984, Cambodian documentary filmmaker Vanna Hem has established himself as one of the leading voices in Cambodia in the arena of social and LGBTQ+ films. His credits include the short-form documentaries "Lives Under the Red Light" (2014), "Karma" (2013) and "Where Do I Belong?"(2016) which have all been selected in many international film festivals. Since 2015, Vanna has been working on his first feature-length documentary Lotus Sports Club, while shooting videos for many other NGOs. He currently lives in Phnom Penh.
Producer/DOHN's founder: Robert Witlox
Founder and coordinator of Document Our History Now,  Robert Witlox has worked as a health and welfare professional and advocate for LGBTQ+ and people living with HIV in the Netherlands for the last 25 years. He was Manager Director of the Dutch HIV association for 13 years. He founded DOHN in 2013 and since then he has worked as a freelance project manager and producer of various storytelling projects. He currently lives in Amsterdam.
Producer/Writer/Co-director: Tommaso Colognese
Born in 1974 in Italy, Tommaso Colognese is an independent filmmaker and producer based in London. After studying filmmaking at UCLA Extension in Los Angeles in the early 2000s, Colognese has been living and working between Italy, England and the USA. His credits across the production department include major motion pictures (Nine, Inception, Hugo, First They Killed My Father, and The Breadwinner among others), independent projects such as the documentaries Suddenly Last Winter, The Labeque Way and Religulous and the award- winning sci-fi short The Nostalgist. Lotus Sports Club is his feature film directorial debut. 
Writer: Martina Serafin
Martina is an Italian screenwriter, currently working as a freelance consultant for both independent documentaries and mainstream series. Her credits include successful Italian TV programs and documentaries. Her storytelling is often about youth subcultures and LGBTQ+ rights. She is based in Milan, Italy.
Composer: Joeri Pronk
The beautiful score of Lotus Sports Club has been composed by the talented London-based Dutch electronic musician and composer Joeri Pronk. Visit his website to listen to more of his evocative music: www.joeripronk.com
Producing partners: 
RoCK
Rainbow Community Kampuchea (RoCK) was created in 2009 by Cambodian LGBTQ+ activists to raise awareness on Cambodian LGBTQI+ people rights. www.rockcambodia.org
Celine Martin
A change-maker and human rights researcher, Céline is the former technical advisor for the NGOs RoCK and Destination Justice for which she co-organised the 2017 ILGA-Asia Regional Conference, published several reports and educational videos. After living and working seven years in Cambodia, Céline is now based in France where she is finishing her PhD at Aix-Marseille University.
---
Full credits:
ក្លឹបកីឡាបាល់ទាត់ផ្កាឈូក / LOTUS SPORTS CLUB
---
ដឹកនាំដោយ / DIRECTED BY
លោក ហែម វណ្ណា / VANNA HEM
និង / AND
លោក ថូមម៉ាស់សូ ខូលូនេស / TOMMASO COLOGNESE
---
ផលិតដោយ / PRODUCED BY
លោក រ៉ូបឺត វិតឡក / ROBERT WITLOX
លោក ថូមម៉ាស់សូ ខូលូនេស / TOMMASO COLOGNESE
 លោក ហែម វណ្ណា / VANNA HEM
---
និពន្ធដោយ / WRITTEN BY
លោក ថូមម៉ាស់សូ ខូលូនេស / TOMMASO COLOGNESE
 លោក ហែម វណ្ណា / VANNA HEM
អ្នកនាង ម៉ាទីនណា សារ៉ាហ្វីន / MARTINA SERAFIN
---
អ្នកដឹកប្លង់ / DIRECTOR OF PHOTOGRAPHY
 លោក ហែម វណ្ណា / VANNA HEM
---
កាត់តដោយ / EDITED BY
រ៉ូបីន វ៉ាល់លី / ROBIN WHALLEY
អូណា បាត់ត្រូលលី ផតថេល / ONA BARTROLÍ PORTELL
---
បទភ្លេងដោយ / ORIGINAL MUSIC BY
ចូរី ប្រ៉ុងក៍ / JOERI PRONK
---
អ្នកគ្រប់គ្រងកាត់តសំលេង / SUPERVISING SOUND EDITOR
អីម៉ានូអែល ខុសស្តាន់ទីនី / EMANUELE COSTANTINI
---
អ្នកផលិតដែលមានជំនាញ / EXECUTIVE PRODUCERS
វលល័ររៀ បុលឡូ / VALERIA BULLO
វលល័ររៀ លីអូណាឌី / VALERIA LEONARDI
ម៉ារី ខេ អ៊ីវចិន អូលសិន / MARY K. EVJEN OLSEN
---
សហផលិត / CO-PRODUCERS
អីម៉ានូអែល ខុសស្តាន់ទីនី / EMANUELE COSTANTINI
អ្នកនាង ម៉ាទីនណា សារ៉ាហ្វីន / MARTINA SERAFIN
---
ផលិតករចូលរួម / ASSOCIATE PRODUCERS
ហេង លីបភី / LEAPHY HENG
លី ពិសី / PISEY LI
ស៊ីលីន ម៉ាទីន / CELINE MARTIN
សាណាម ជេហានហ្វាដ / SANAM JEHANFARD
---
ASSISTANT EDITOR     LUDOVICA SKOFIC
EDITING CONSULTANT: TOMMASO GALLONE
ADDITIONAL CAMERA: SOCHEAT CHENG
ADDITIONAL CAMERA: TOMMASO COLOGNESE
ADDITIONAL CAMERA: PISET DOS
COLOR AND POST-PRODUCTION SERVICES BY: FILM SHED
COLOURIST: FILIPE FERNANDES
DIGITAL INTERMEDIATE PRODUCER: PAT WINTERSGILL
RE-RECORDING MIXER: BEN CARR
SOUND RE-RECORDER AT INTRICATE SOUND LTD.
SOUND DESIGN: EC SOUND AND PICTURES LTD
TITLES AND CARDS DESIGN BY: MONICA PIROVANO
END CREDITS DESIGN BY: SOFIA FERRONI
DOHN LOGO ANIMATION BY MATTEO MARZANO
TRANSLATIONS: CLEAR TRANSLATIONS
ADDITIONAL TRANSLATIONS: VATHANAK SOK
LANGUAGE AND GENDER CONSULTANT: CHHIM PUTSALUN
TRAILER EDITOR: JASON BRADBURY at Hello Mozart
TRAILER PROJECT COORDINATOR: SARA CILLERAI
---